Rappers Travis Scott and Drake have been sued for the death of eight people at the former's Astroworld Festival on Friday.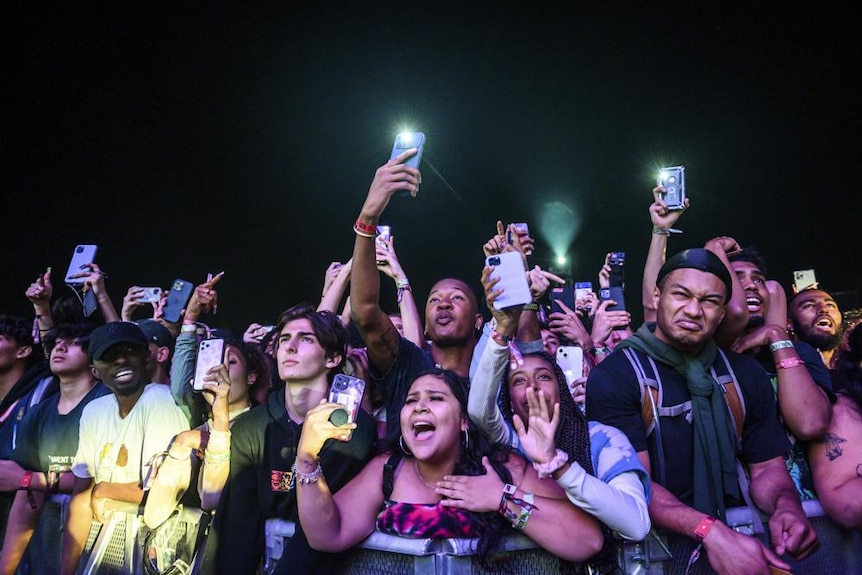 During a performance by rapper Travis Scott, the audience at a Houston music festival, Astroworld suddenly rushed toward the stage, pushing spectators so tightly together that they couldn't breathe or move their arms, killing eight people in the chaos.
"It was like an energy took over and everything went haywire as soon as he jumped out on the platform," concertgoer Niaara Goods recalled. "Your ribs are being squeezed all of a sudden." Someone's arm is over your neck. You're trying to take a breath but can't."
Goods claimed she bit a man on the shoulder to force him to move because she was desperate to get away.
Incredibly scary- Houston Police Chief Troy Finner confirms there were reports of individuals being "pricked" by something, One security officer was given Narcan and there was evidence he'd been given an injection in his neck.
Finner described this as a "criminal investigation". pic.twitter.com/lNwLRLLmol

— Ryan Nobles (@ryanobles) November 6, 2021
According to Mayor Sylvester Turner, the deaths varied in age from 14 to 27, and 13 people were remained hospitalized on Saturday. He described the incident as a "tragic event on many levels" and said it was too early to draw any conclusions about what went wrong.
"It's possible that this catastrophe is the product of unforeseeable events, of situations colliding that couldn't possibly have been avoided," said Harris County Judge Lina Hidalgo. "But until we figure that out, I'm going to ask the hard questions."
Fans urged and pleaded with Travis Scott to stop the #ASTROFEST show amid the mass casualty event. He continues to sing. pic.twitter.com/xsBdX2Ew3x

— Drama For The Girls (@dramaforthegirl) November 6, 2021
Experts who have researched deaths caused by crowd surges suggest that density — too many people jammed into a tiny place — is often to blame. Before hitting a barrier, the crowd is often racing away from a perceived threat or toward something they want, such as a performer.
"The issue was crowd control at the stage's edge, especially as the audience began to surge toward the stage," Houston Fire Chief Samuel Peña explained.
NEWS ALERT: @AttorneyCrump has issued a statement & is representing victims in the aftermath of the Travis Scott Astroworld concert, including 21-year-old Noah Gutierrez who described a scene of chaos and desperation. pic.twitter.com/Tfo5EA4mVL

— Ben Crump Law, PLLC (@BenCrumpLaw) November 7, 2021
While the lawsuits appear to blame Scott and Drake for continuing to perform despite knowing that the audience was in danger, Scott's long-term girlfriend, Kylie Jenner, published a post on social media on Sunday claiming that he was oblivious of the gravity of the situation in the audience. Scott himself rushed to Instagram to say that when he observes someone in distress in the crowd, he attempts to help them.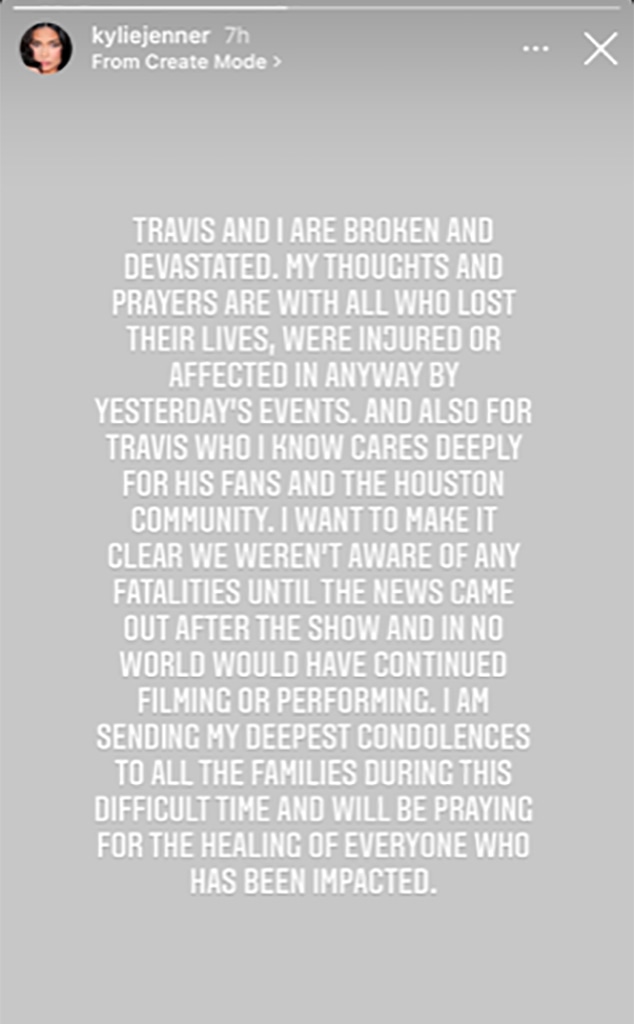 Travis Scott takes to his Instagram story to address the tragedy at last night's Astroworld Festival.

pic.twitter.com/4NRY3dGl7Q

— Pop Base (@PopBase) November 7, 2021
Please check out the following website for further news articles: