Alia Bhatt and Ranbir Kapoor, who recently became parents, welcomed a baby girl. They just recently revealed her name. Alia Bhatt revealed her name is "Raha" in an emotionally charged Instagram post.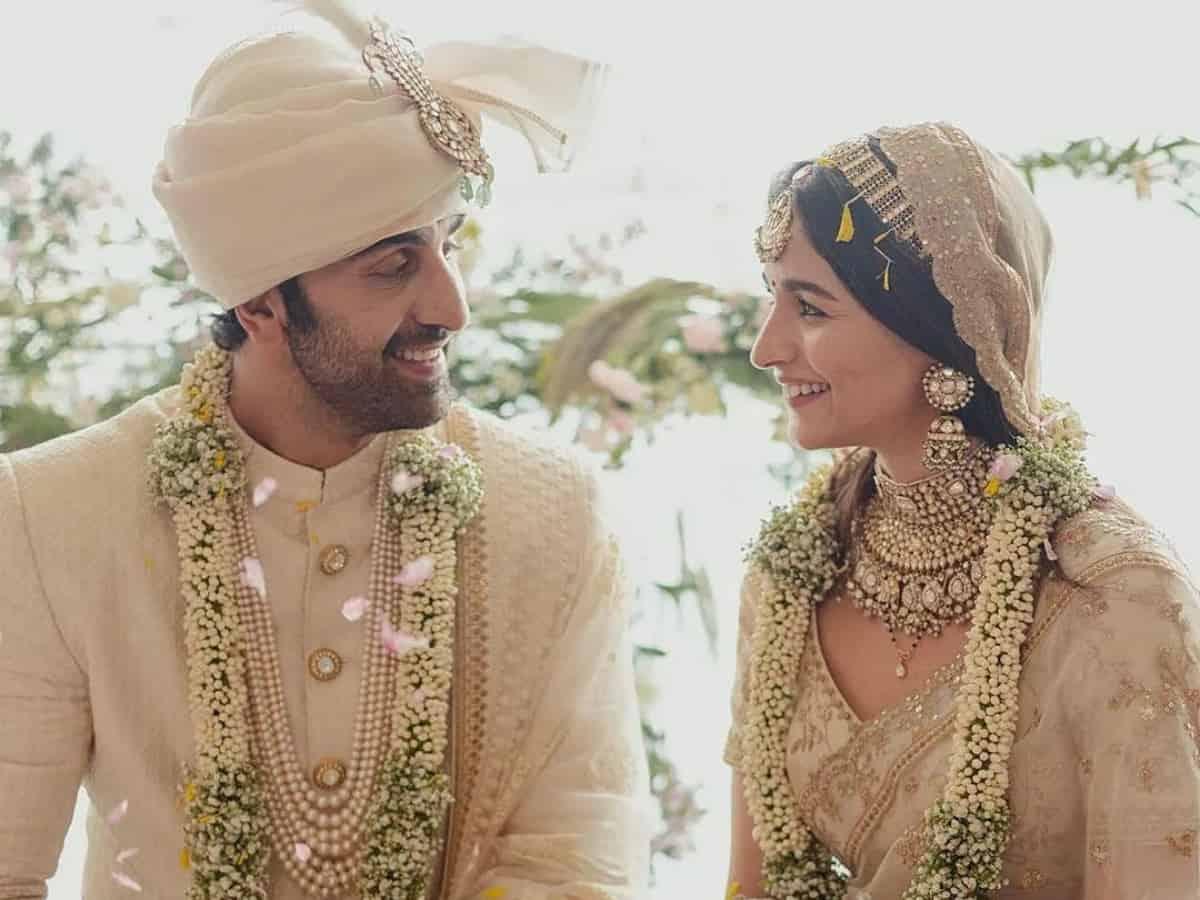 While holding their daughter close, Alia Bhatt and Ranbir Kapoor also posted an exclusive photo in which a baby Barcelona Football Club jersey with the name "Raha" printed on it is framed on the nursery wall behind them.
Given that Kapoor is well known for being an enthusiastic football player and sports club supporter, revealing their daughter's name in this way seems appropriate.
"The name Raha (selected by her amazing and wise Dadi) has so many lovely implications… In its purest form, Raha signifies "holy road," "joy" in Swahili, "rest" and "comfort" in Bangla, and "peace" in Arabic.
It also implies happiness, liberation, and bliss in Bangla. And in keeping with her name, we felt everything the minute we first held her. We are grateful to Raha for creating our family; it feels as though our lives are just getting started.
Interestingly, the image offers a sneak peek into Raha's nursery, which has beige wallpaper decorated with elaborate doodles of leaves and trees in warmer green, yellow, and brown tones. Raha's nursery appears to have a more neutral and serene aesthetic. One cannot help but notice that it was influenced by Kapoor's marriage proposal to Bhatt during their New Year's trip to the Masai Mara in Africa. According to Bhatt's most recent Instagram post, Raha's nursery will likely have an outdoor theme throughout.
While we wait for the couple Alia and Ranbir to provide additional information, let's send them our sincere congratulations on the birth of their firstborn daughter today!
Please check out the following website for further news articles:
Do check out our TikTok: